Ultrabold is a brand that creates innovative, modern, and ultra-resistant safety shoes. Their concept is to create technically perfect products combined with visionary aesthetics. Ultrabold strives to manufacture footwear collections that define fashion from a different perspective.
Uncompromising attention to detail and quality is combined with an inspired interpretation of today's trends. Ultrabold produces top-of-the-line safety footwear, designed for heavy use and long-term durability. With an international dimension, Ultrabold is now present throughout Europe, parts of Asia, and all of North America.
Industry: Retail & eCommerce, Fashion & Apparels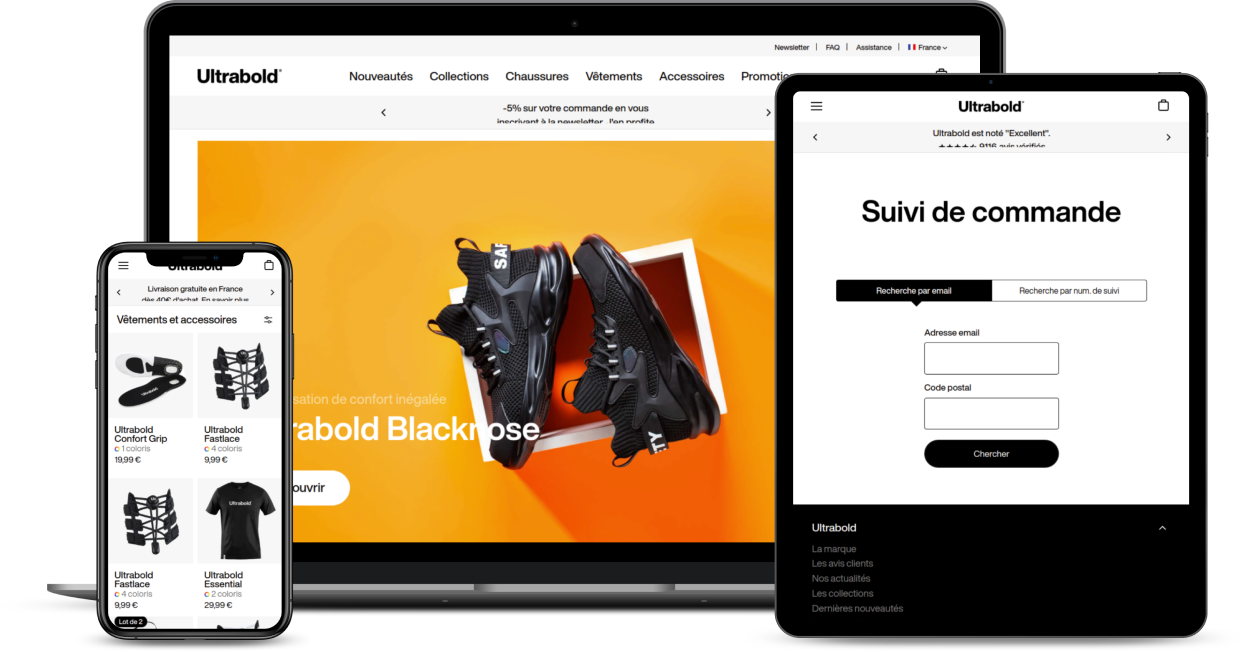 Time to break the ice?
We would love to hear from you.