Spot Lumière Led specializes in the design of trendy and contemporary lights, which allows you to reinvent your interior and exterior by bringing a fresh and modern atmosphere.
Spot Lumière Led is a French-based company with a strong record of producing designer kitchen lights, floor lamps, and other exclusive luminous furniture. Featuring the trendiest and most contemporary design light fixtures, furniture, and decorations, the brand is in a league of its own, empowering users to reinvent both interior and exterior space with a fresh, elegant, and modern look. Your house or apartment will be embellished with Spot Lumière Led exclusive products!
Spot Lumière Led offers the best products and brand images that ensure their lighting and luminous furniture are of the highest quality due to multiple conformity and performance tests, especially on materials such as aluminum or copper. All their products comply with EEC standards and meet the requirements of individuals and professionals regarding safety and quality. More remarkably, these furniture and lighting products were designed by the world's most renowned designers, who constantly infuse their products with innovation, vitality, and modernity in collaborations with prestigious companies.
Industry: Retail & eCommerce, Cars and Electronics
CHALLENGE
Although Spot Lumière Led had an up-and-running website with a large number of customers, they looked for an optimized website that delivers engaging and personalized experiences to its shoppers and helps expand its customer base.
They were searching for a solution which provides the clients with a personalized experience and manual rule-making time reduction, so it was necessary to own the eCommerce website with a more intelligent "Add to cart" function and slider.
Spot Lumière Led recognized the low performance in mobile and tablets. This inevitably led to the high bounce rates experienced by Spot Lumière Led. They hoped to optimize this to improve the client experience and increase the customer proportion.
THE GOAL
After a short time, Wgentech created a website where customers receive an engaging and personalized experience. Spot Lumière Led also expands its markets and reaches new customers after optimizing the website, which is proved by the proportion of orders and customers rising by 30%, and 40%, respectively.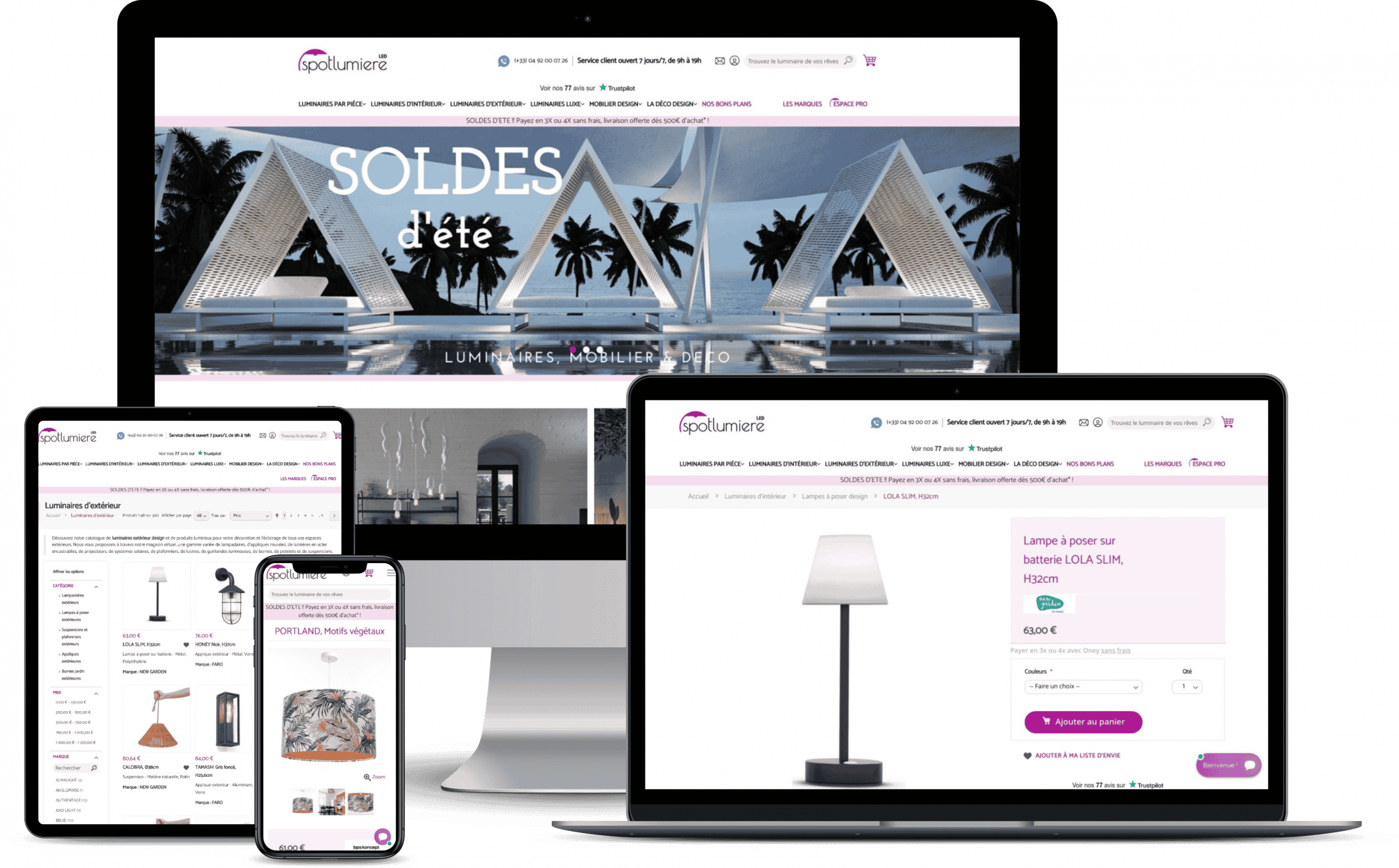 Time to break the ice?
We would love to hear from you.