IFP Training:

Enabling Success through Website Enhancement from Magento 1 to Magento 2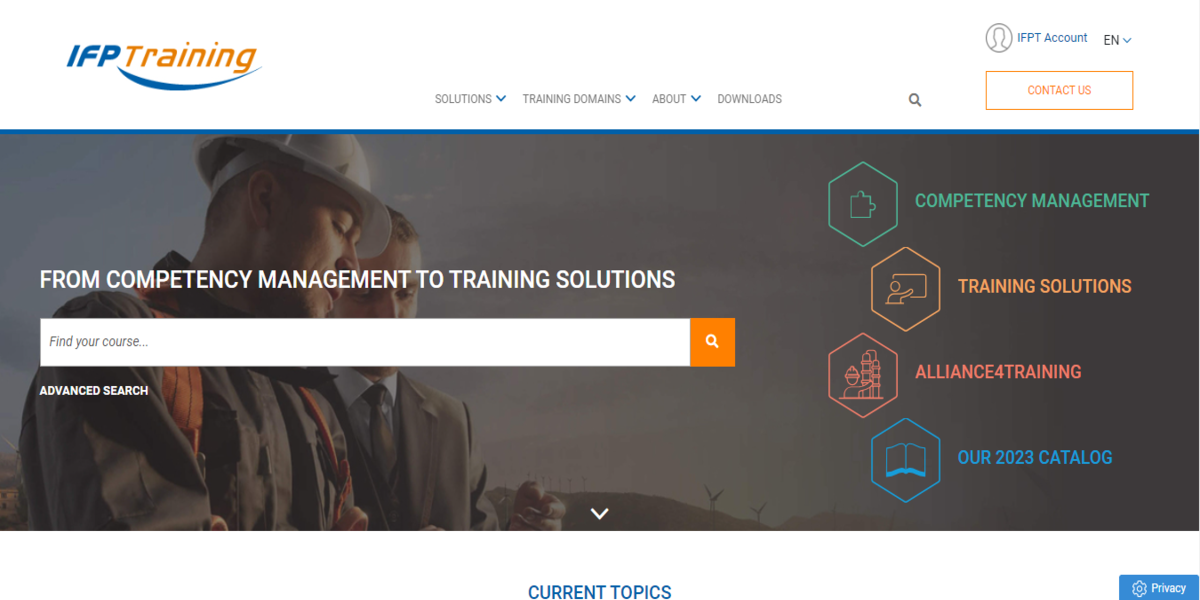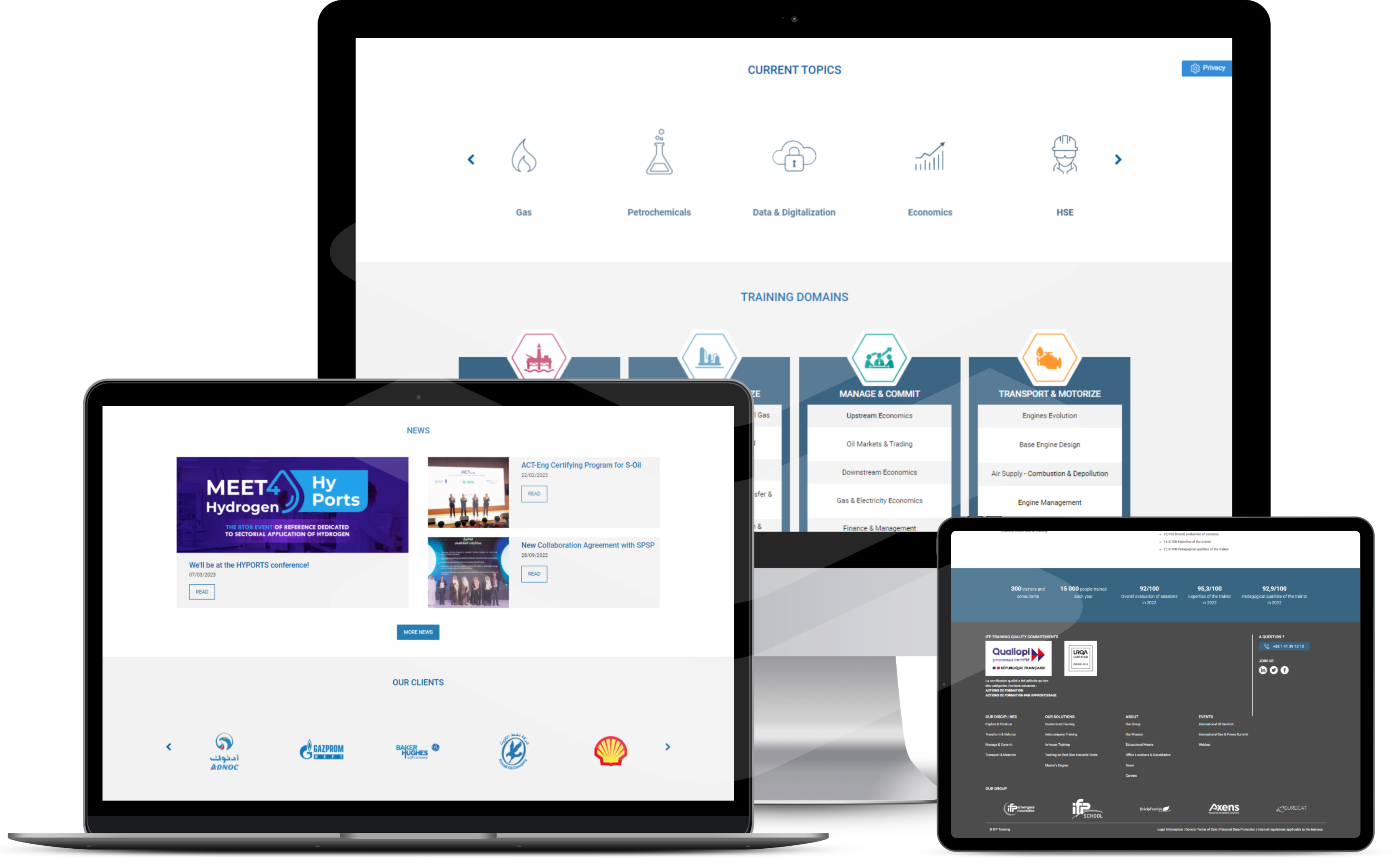 Client's introduction
IFP Training: Empowering Success in the Energy Industry 45 years of global experience, offering integrated training across Oil & Gas and powertrain sectors. Inclusive workforce development with customized courses and innovative techniques, prioritizing industry competencies, value, and quality.
Client's demands
A newly updated website, where all the functions of the old website are maintained
The interface must be 100% similar to the old website, yet with big improvements + Unrestricted flexibility in modifying the new system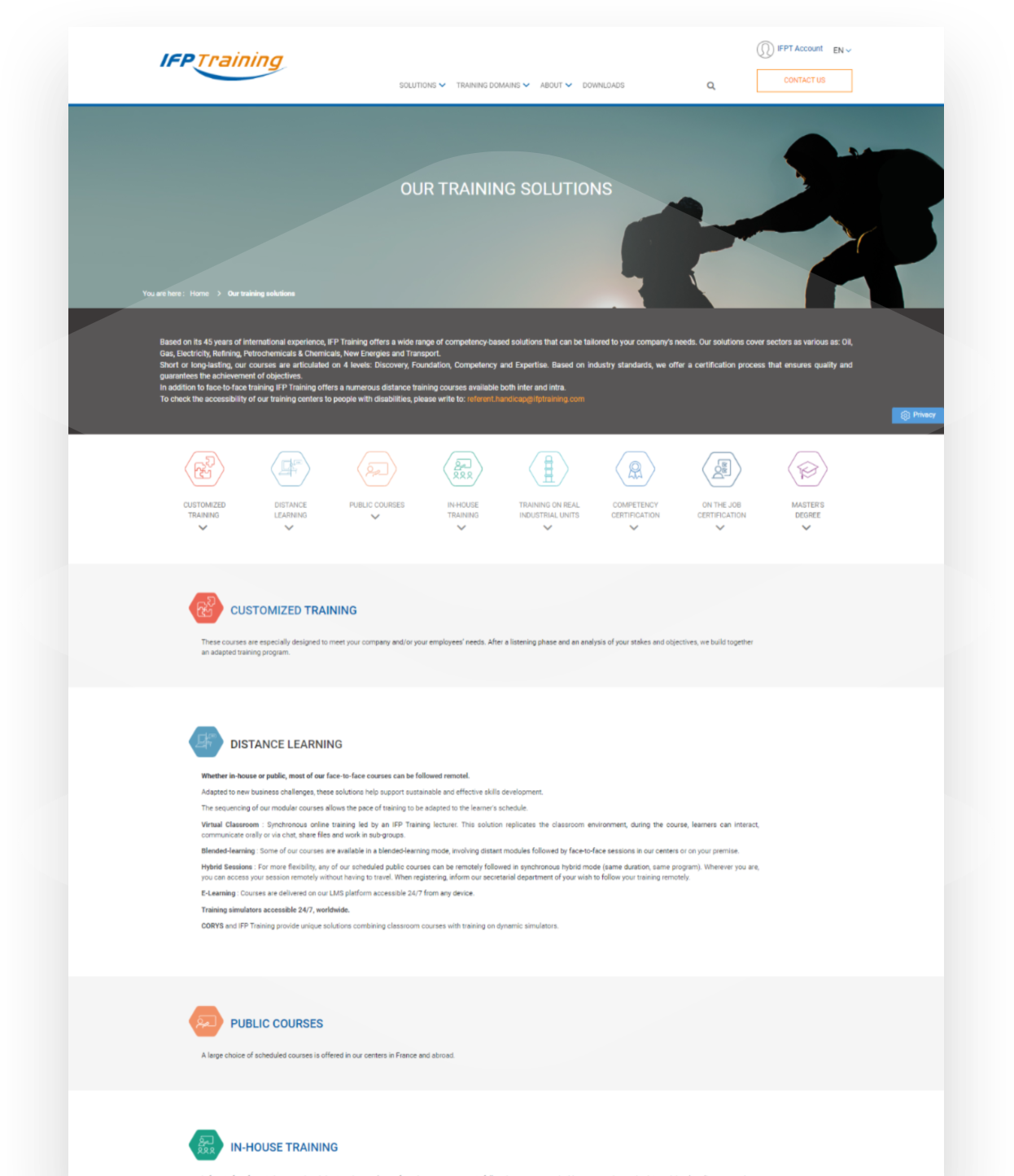 Our actions
Migrated data and functions from Magento 1 to Magento 2 and incorporated ERP for IFP Training website
Developed new functions to manage products, fulfillment, orders, and payments for IFP
Integrated France's payment gateway with tax calculation support function
Developed & integrated with API (application programming interface)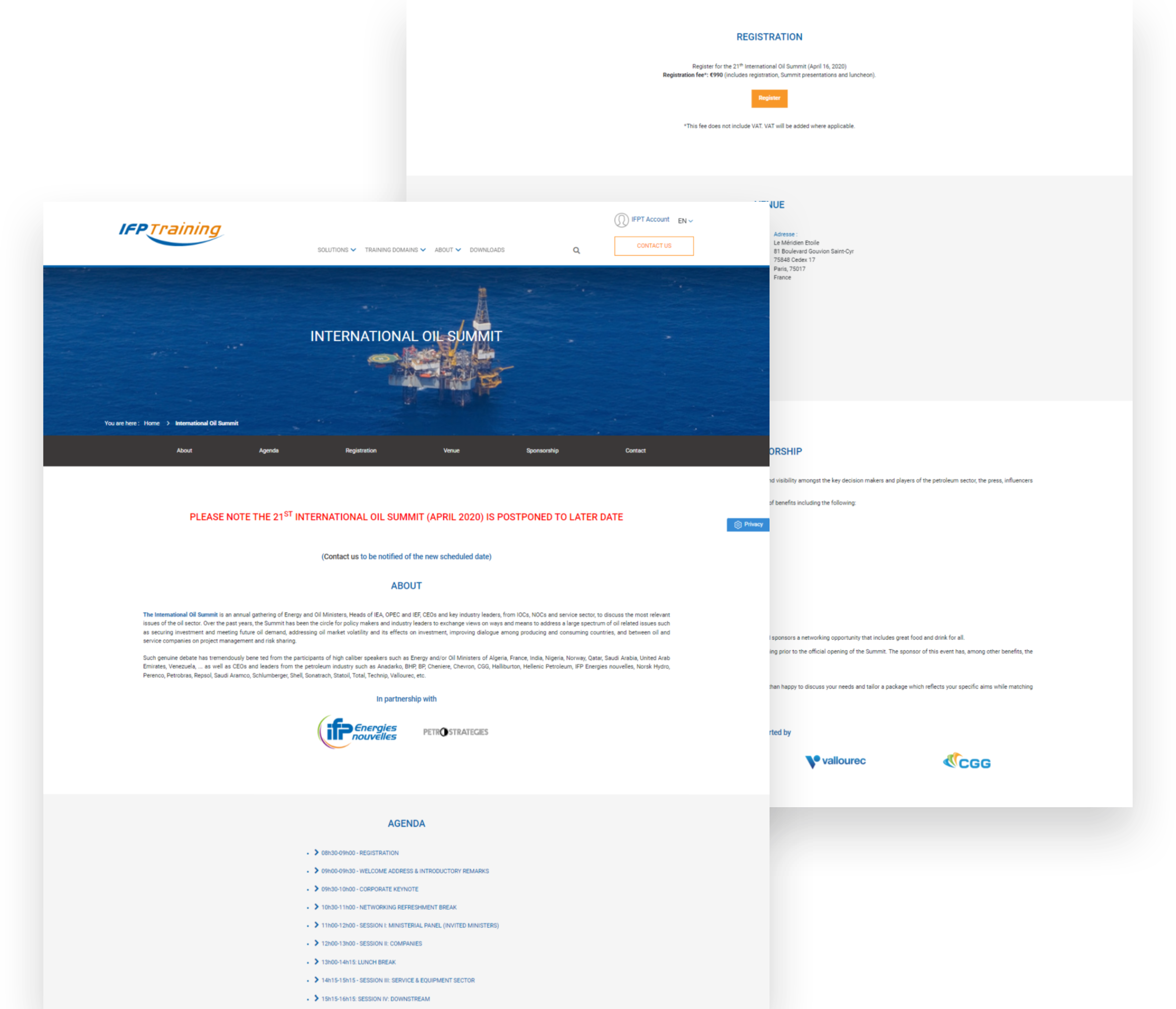 Outcomes
Well-structured online service presence
Time and effort savings for HR, accelarated website traffic, improved user experience, company revenue increase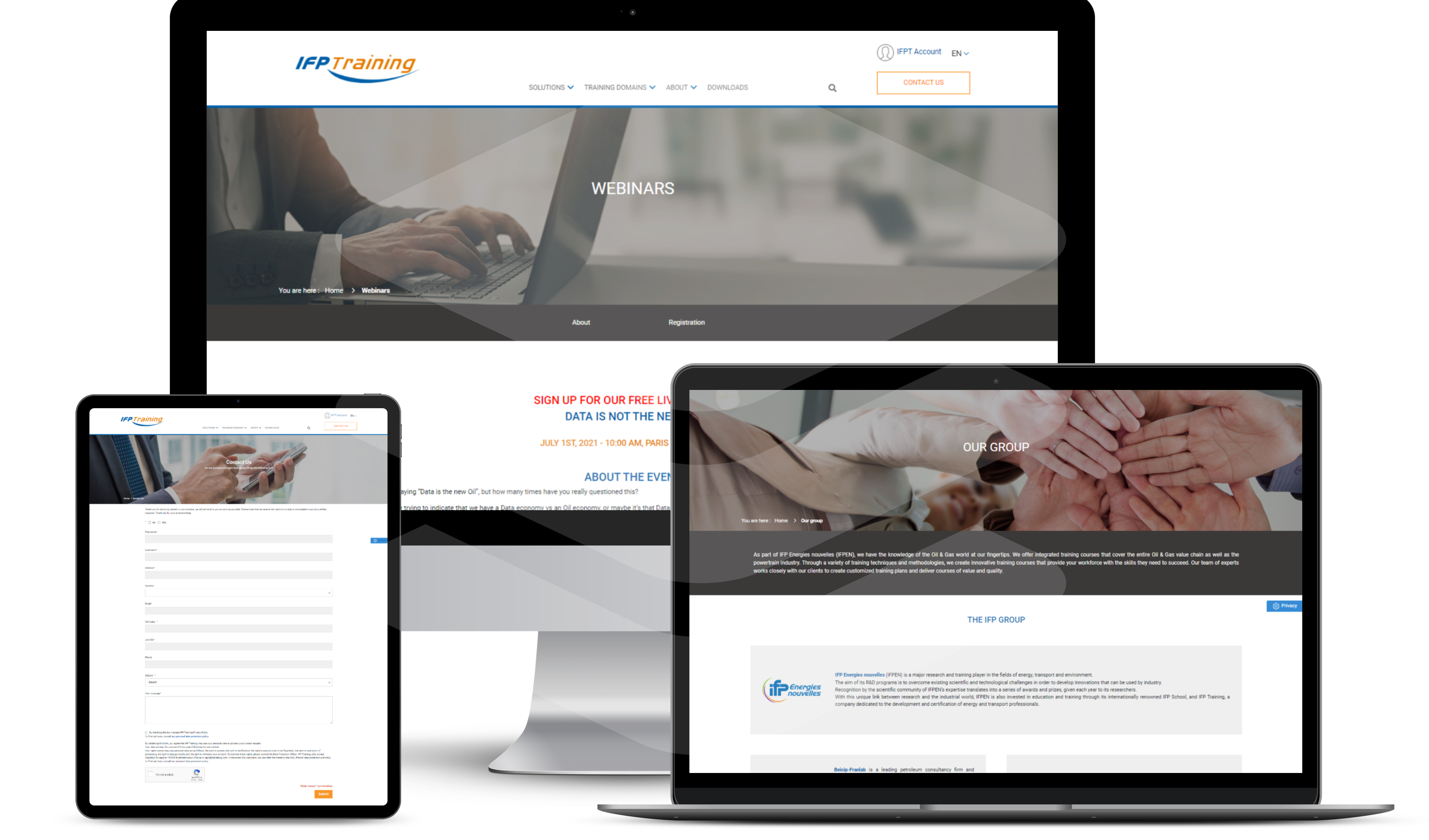 Time to break the ice?
We would love to hear from you.