VEJA is Brazilian for "look", looking beyond the sneakers, looking at how they're made. Since 2005, VEJA has been making sneakers differently, infusing each production stage with a positive impact.
VEJA is a Paris-based footwear brand touted for its eco-friendly sneakers made from high-quality organic cotton, recycled materials, and sustainably-sourced leather. Since 2005, the brand has been creating sneakers differently, mixing social projects, economic justice, and ecological materials. VEJA sneakers give you everything you need in a wardrobe staple: They're casual, durable, comfortable, and versatile.
VEJA uses Brazilian and Peruvian organic cotton for the canvas and laces, Amazonian rubber for the soles, and various innovative materials conceived in recycled plastic bottles or recycled polyester. VEJA sneakers are environmentally friendly, made in high-standard factories in Brazil, using raw materials sourced from organic farming and ecological agriculture, without chemicals or polluting processes. Part of VEJA's logistics is managed by Log'ins, a company that promotes social and professional integration. 
Industry: Retail & eCommerce, Fashion & Apparels
CHALLENGE
VEJA received a huge number of visitors to their online website during peak traffic. The old VEJA presence encountered several concerns related to web speed, stability and infrastructure.
They also faced some issues related to performance and response time on some pages, such as the Homepage, Product Listing page, Product Details page, and Checkout page. Therefore, their goal was to embrace an eCommerce website with a visually appealing look and optimized performance.
THE GOAL
Wgentech suggested to customers some solutions such as load balancing, scale sever, and clean code to increase the speed of a website. We also helped clients optimize their performance, thus contributing to offering their customers differentiating online shopping experiences while facilitating the sales of their products.
Importantly, with a large customer base in 45 countries worldwide, the company needed a website that supports multiple languages and geographical pricing. A multi-language website will help VEJA expand its reach and make contact with a much broader audience in different countries.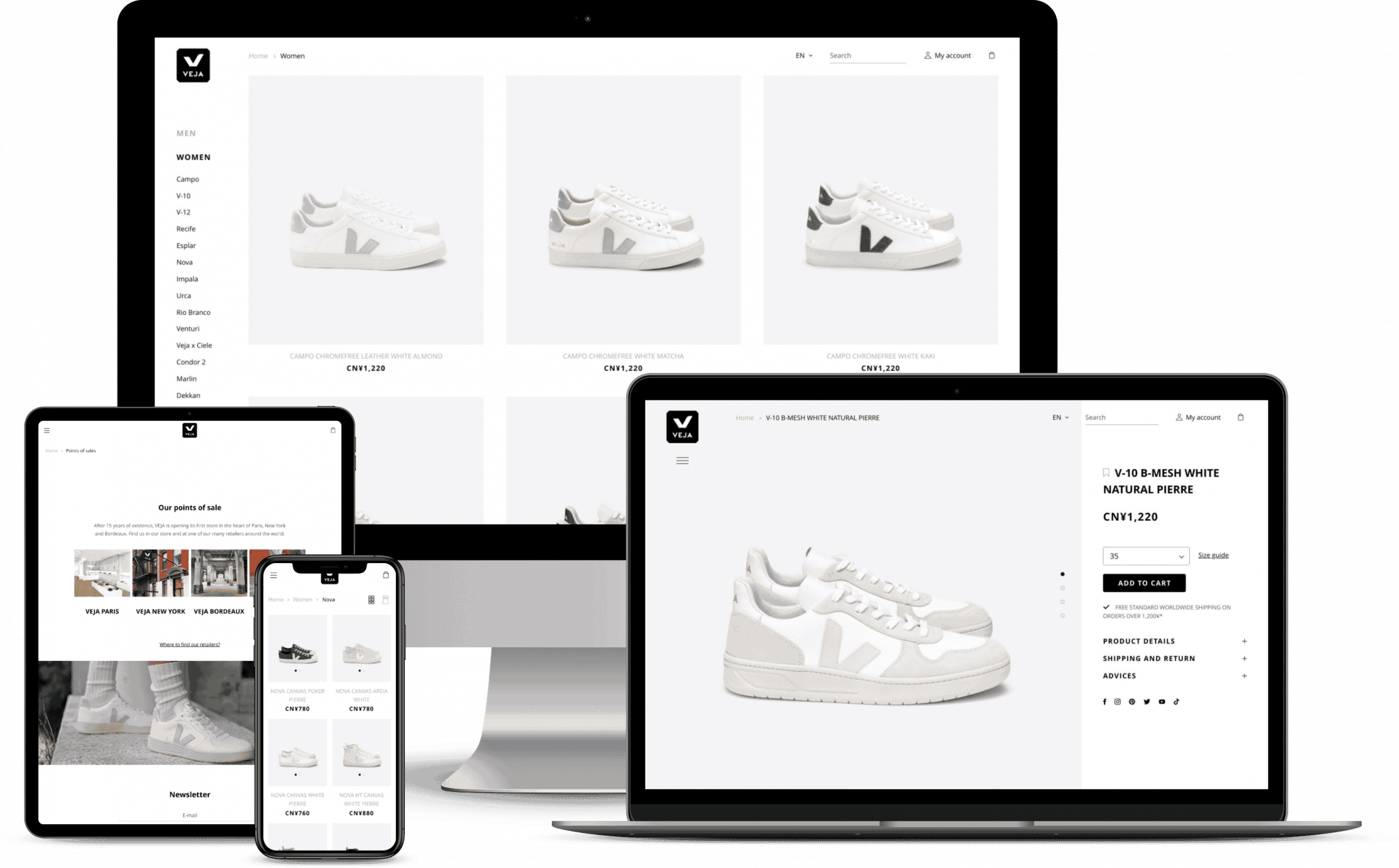 Time to break the ice?
We would love to hear from you.