Shadhoc

Unveiling Sustainable Outdoor Shielding Solutions
Industry
Outdoor shielding equipment retailer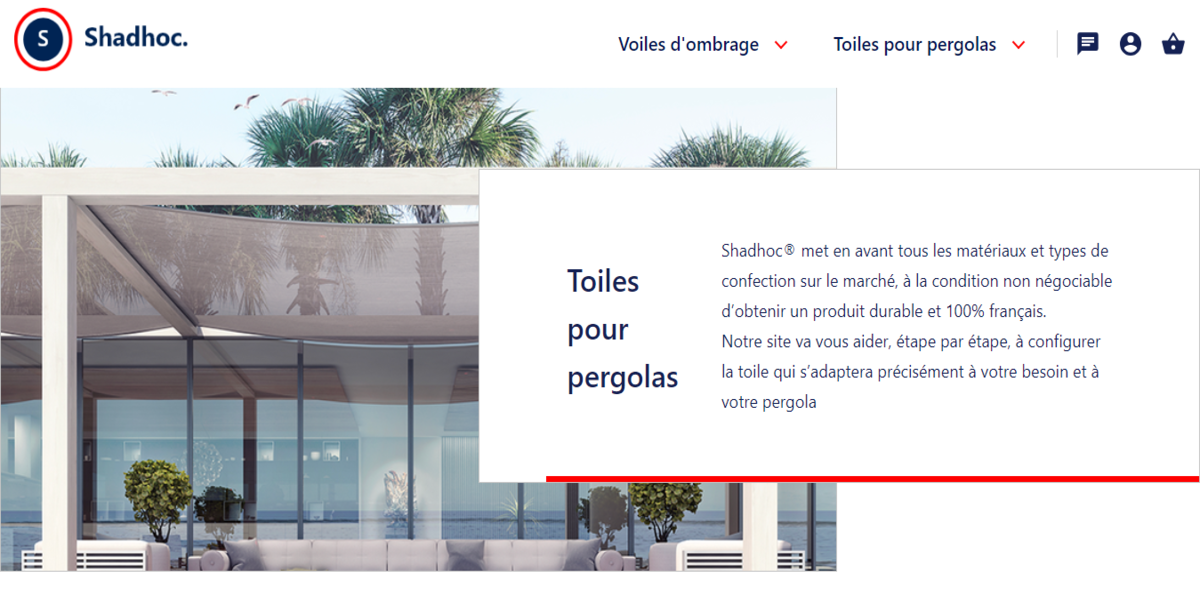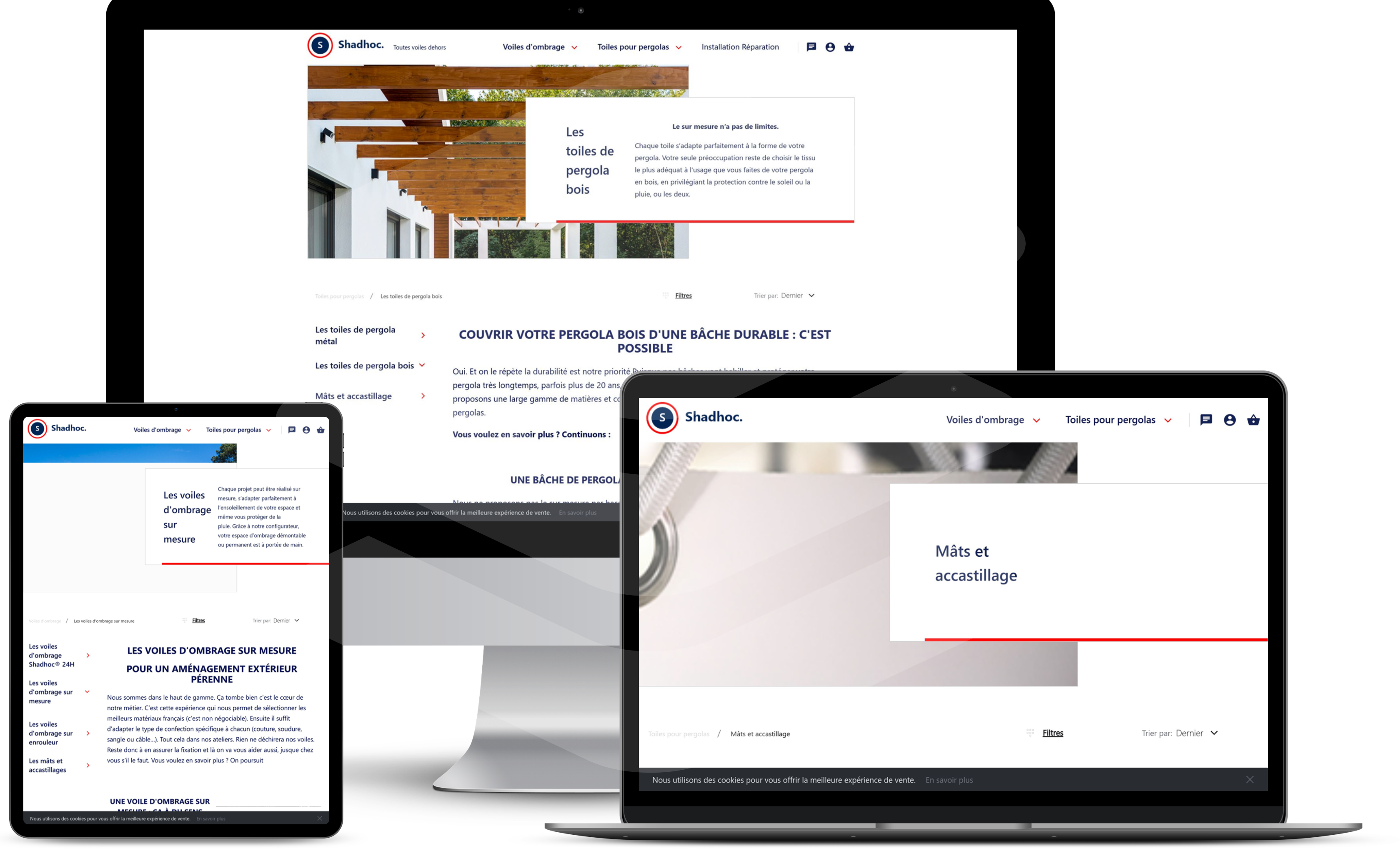 Client's introduction
Shadhoc offers a wide selection of outdoor shielding equipment, from shade sails, roller sails, and custom sails, to masts and fittings. As the heart of Shadhoc business is sustainability and high-end, they produce with innovative materials designed to last, and thus their original Shadhoc sail never goes out of style. All the materials are produced 100% in France with exceptional durability and color fastness.
Client's demands
A highly optimized website to showcase and sell their products
Implementation of a custom calculation function: products priced according to a separate formula, compatible with both mobile and desktop platforms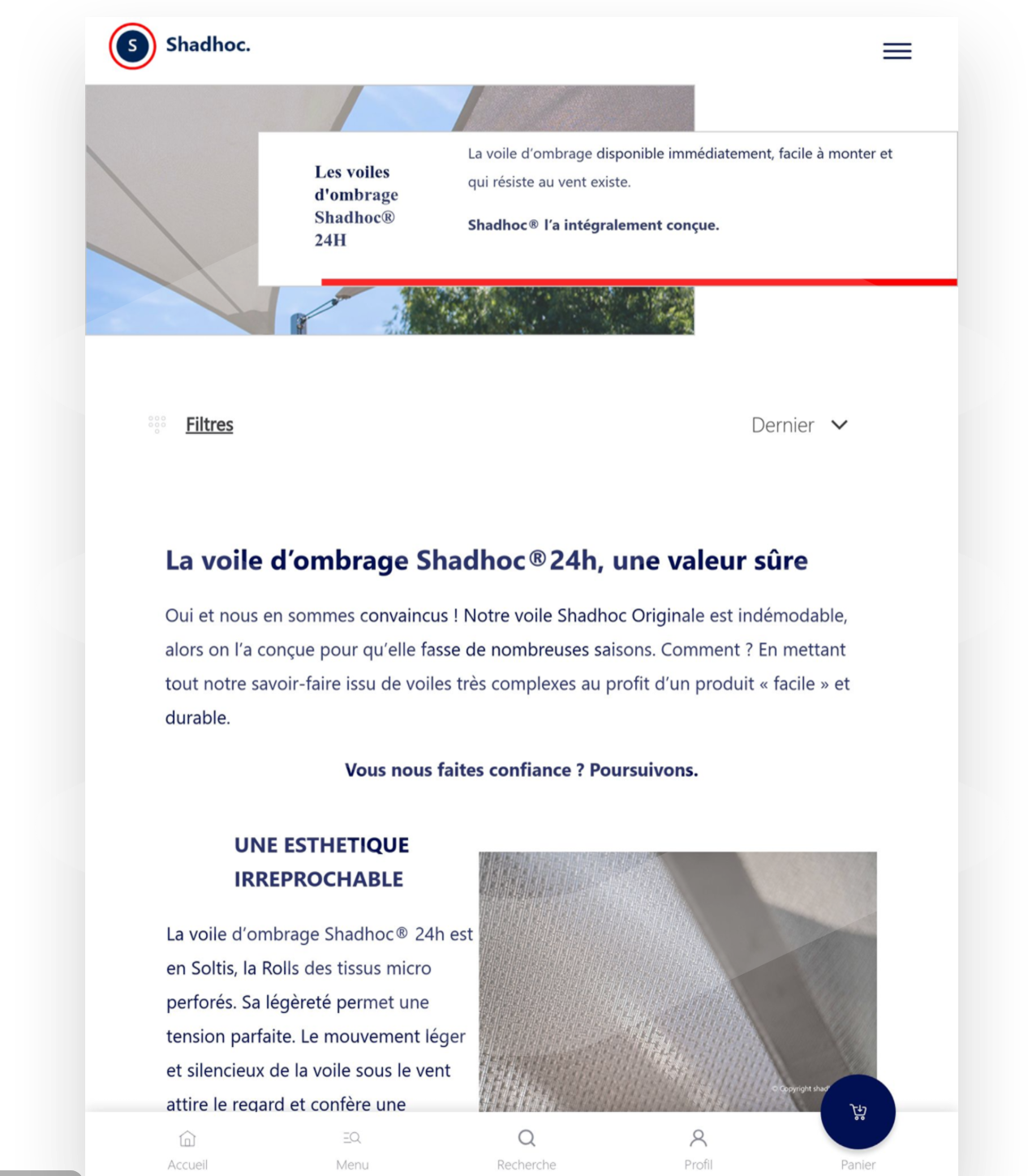 Our actions
Integrated Magento 2 & Vue Storefront, synchronized all product, category, cart & checkout & CMS data for Shadhoc
Customized the price calculation formula to adapt to each product's attributes
Ensured compatibility across desktops, tablets, and mobile devices
Outcomes
Seamless and responsive experience across all screen sizes and platforms
Time and effort savings for bulk product and data updates
Ability to provide targeted discounts and promotions for different customer groups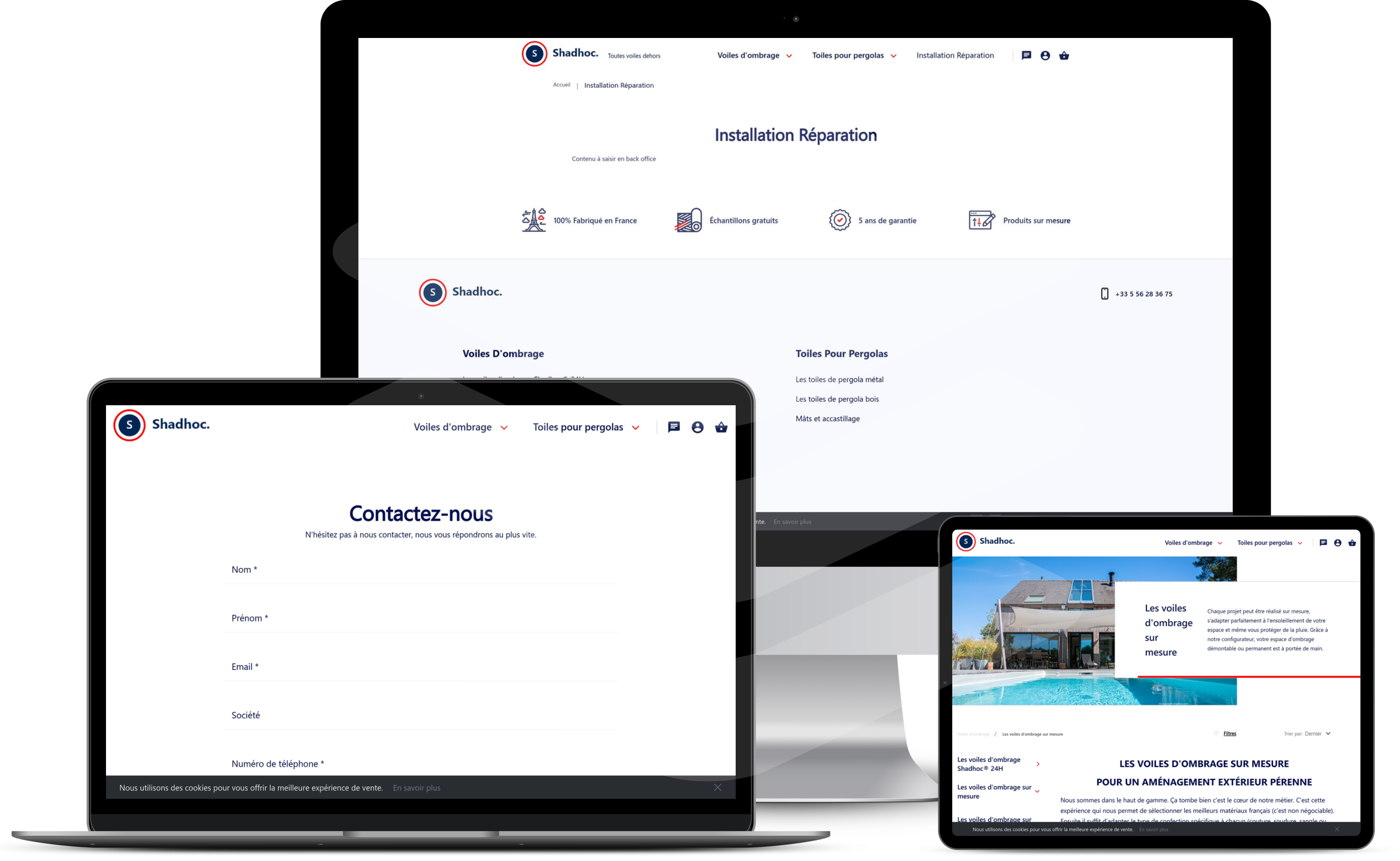 Time to break the ice?
We would love to hear from you.