Nowadays, website builders have become relatively popular but Shopify is a great choice for dropshipping. In a way that's understandable, we can summarize its advantages in three areas, it is very simple to use, powerful and dropshipping friendly.
The user-controlled graphical interface along with pre-made templates and blocks for website building make it almost usable to virtually anyone. No need to learn programming or design, you can simply move everything wherever you want.
Although Shopify's core focuses on building websites quickly and easily, it has a rich app store through which you can expand functionality. Features that you can add in a wide range and include everything that a Dropshipper will need from the source of goods to payment processing and shipping.
Table of Contents
Here are the steps to start a dropshipping business on Shopify:
1. Sign up for a Shopify account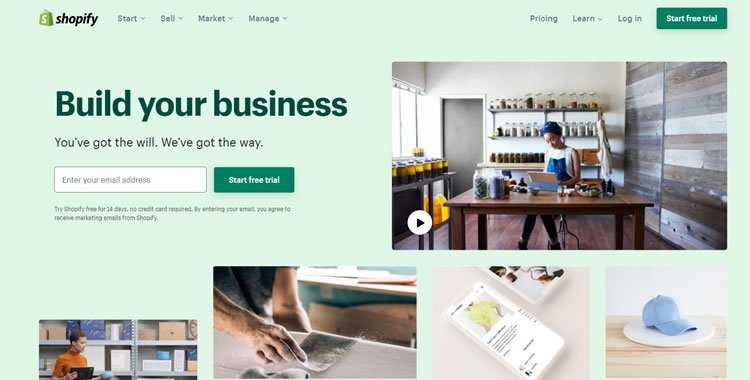 Registering an account on Shopify is free. All you need is an email address to confirm your account and you can log in with them. No credit card or other form of payment is required. Shopify offers all new users a 14-day trial on their systems.
When registering, you also need to provide your name along with your email address. This name will be used to create your store URL during the free trial period.
Once done, Shopify will need your name and other details to process the payments. This is a short form to fill out so don't worry too much about it.
2. Install dropshipping app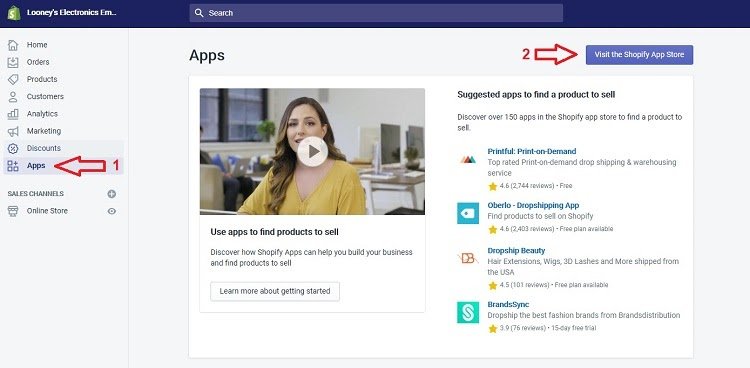 Once you've completed the sign-up process, you'll be taken to your store overview page. From here, you can start adding products to your website. This is where one of Shopify's highlights for dropshipping: The Shopify app.
For Dropshippers, Shopify can be a unique resource. The first thing you need to do is go to Shopify Apps. First click on Apps and then select 'Visit Shopify App Store'. When you are there, do a search for a dropshipping extension.
3. Search for the product you want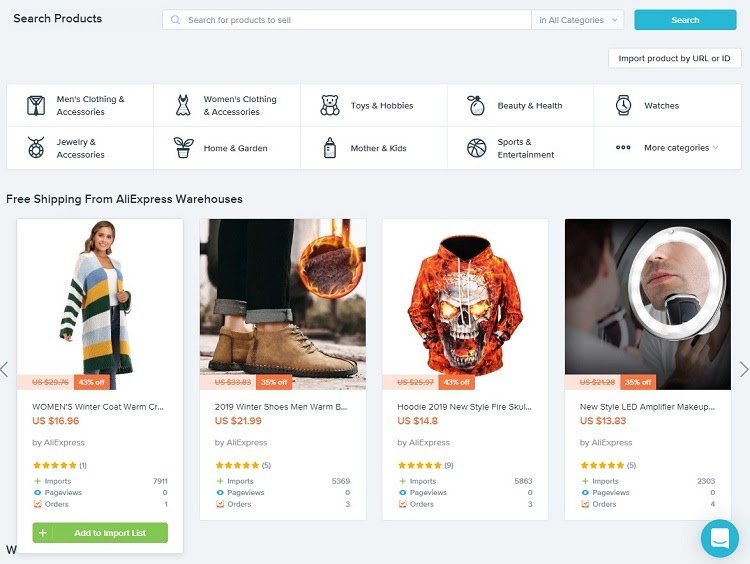 Using the dropshipping app is as simple as if you were shopping for yourself on the eCommerce page. First, select the category you want to browse. Next ,hover over the item you are interested in and click 'Add to Import List'.
Once you have added all the items you want, click 'Import List' on the navigation bar of the Oblero console. From there, you can customize the description, categories and other data
4. Import selected products into your website

When you're satisfied that everything is as you want, select the check box in the upper left of the product box and then click 'Import into Store'. Repeat this for all the products you selected earlier.
5. Set up your Shopify store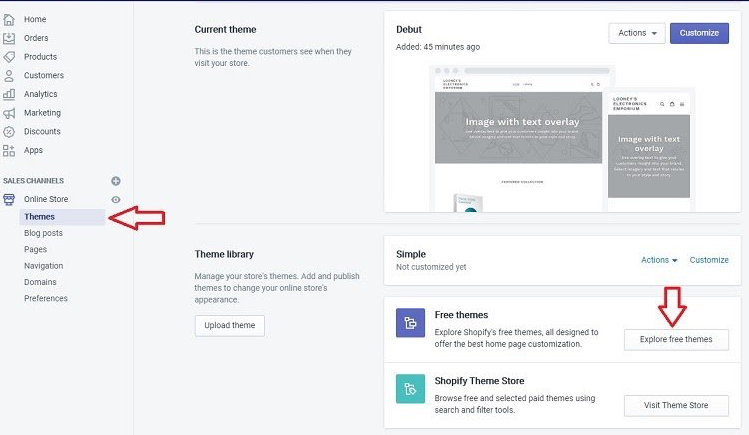 Now that you've prepared all the products you want to sell, it's time to set up your store.
Your Shopify store is like the face of your retail store. That's how your visitors browse through the products you sell and select the items they want to buy.
To maximize sales, your store needs to combine appeal with usability and speed. However, don't worry, Shopify has pre-designed templates that you can use. If you prefer, you can use them. If you prefer something more personal, you can customize the theme of your choice.
6. Customize your Shopify retail store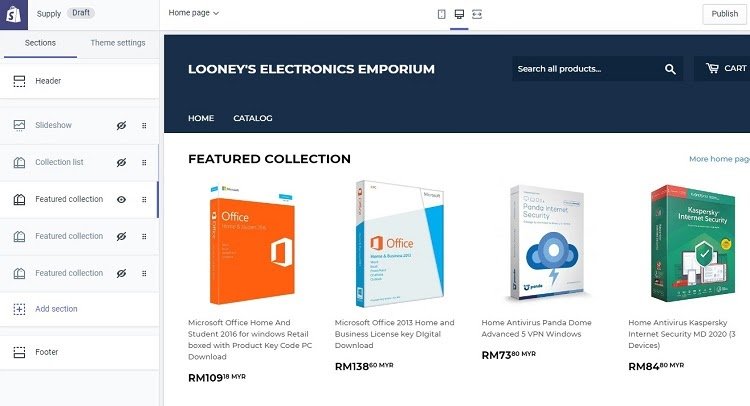 Shopify theme customizations depend on the theme you choose. Available segments by default can be turned on or off, or you can even add new segments that you want. To customize these sections, you just have to specify parameters such as which product collection you want to add to each section.
On the left navigation bar is a list of all the segments that are enabled in the theme by default. Clicking on any of them allows you to specify details such as which product collection will show there, or even how many rows or columns to display.
If you want to disable any previously set-up segment, just click on the eye icon and it will be hidden on your website. Right at the bottom of the left navigation bar is an option you can click to add a new segment. Clicking on it will open up a rich menu of items that you can choose from.
When you're done, make sure that you click the 'Save' icon, even if you don't want to publish your store yet.
7. Set up Payment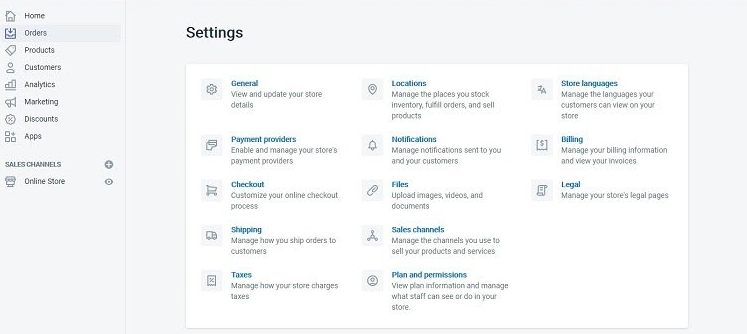 Now that your products have been selected and your store is set up, you need a means to be able to collect money from your customers. Shopify works with a large number of payment processors so you have a wide choice.
To set up checkout, click the 'Settings' button in the bottom-left corner of your profile. Next, select 'Payment providers'. By default, PayPal is the method that is enabled, so you can customize your account details there or select a regional payment processor.
Some payment processors like MOLpay will require you to have an existing account with them to use on your Shopify page. Even PayPal will require you to have a seller account, but they will email you details about that later.